« Back to Divan Beds & Mattresses
Relyon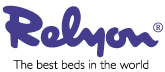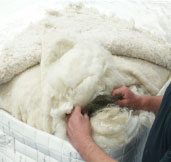 Relyon claim to make the 'Best beds in the World', and we certainly wouldn't disagree!  They have a reputation that has been earned and protected for over 150 years.  We have been selling their beds since 1988.
Relyon use only the finest available fillings for their mattresses – including lambswool, mohair, horse hair, cashmere and cotton felt. To suit individual needs, Relyon offer mattresses in a choice of spring counts and filling combinations.  There are mattresses of varying firmness and feel that will respond perfectly to an individual's size, shape and weight, offering unsurpassed levels of comfort and support.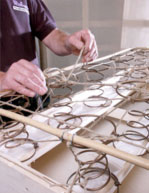 Every Relyon divan base is designed and constructed with the greatest care and attention to detail, with much of the construction carried out by hand. Relyon's  famously high standards, constantly monitored by the strictest quality control system and their own in-house laboratory, are renowned throughout the bed industry.  All their mattresses and divans are hand built to individual customer order, and are guaranteed for five years from date of purchase.
If you are interested in a particular Relyon product, please contact us and we will  be happy to quote you a price